From the Drawing Board into the Air
Our Flight Operations are the affordable solution for flight test campaigns, payload demonstration flights and flight missions. We provide a flexible workbench that can fit your needs without the hassle of dealing with flight permits and the limitations of UAVs (Unmanned Aerial Vehicles).
---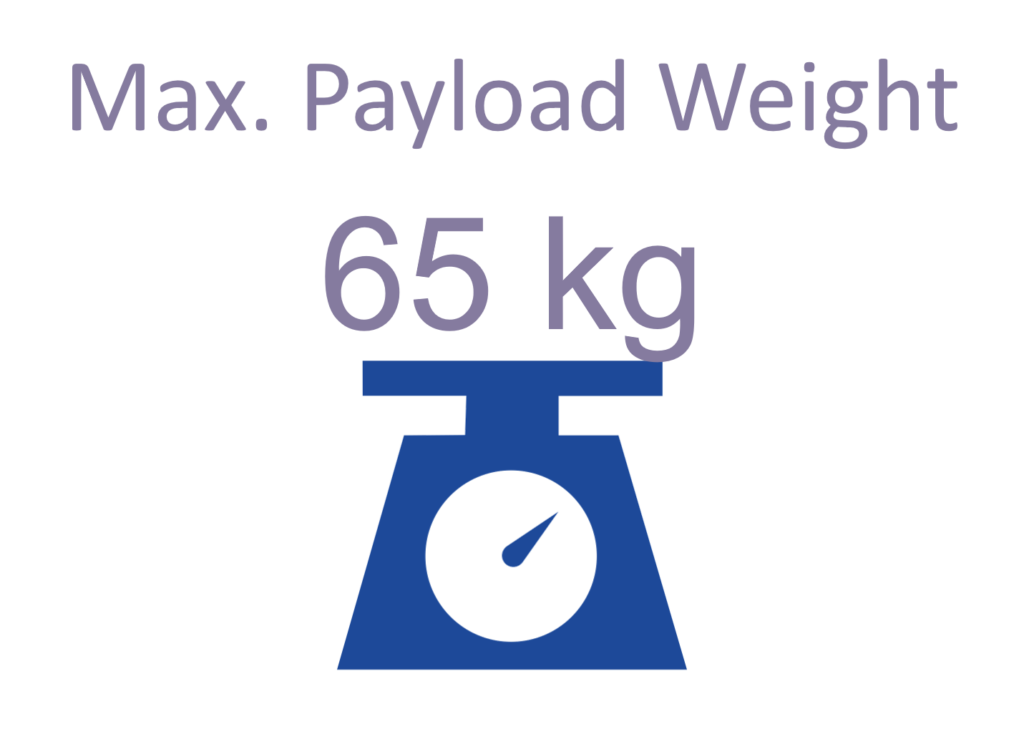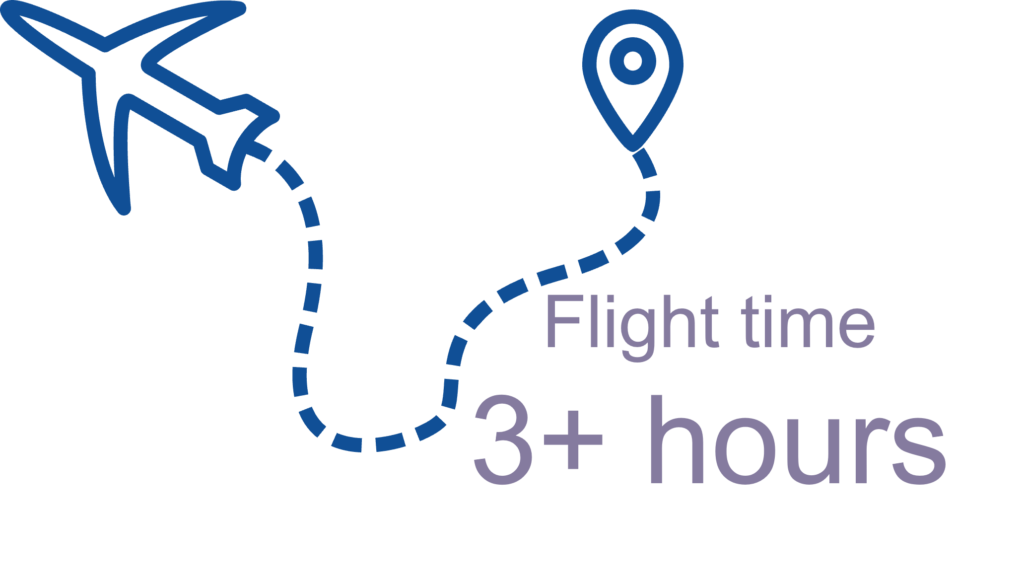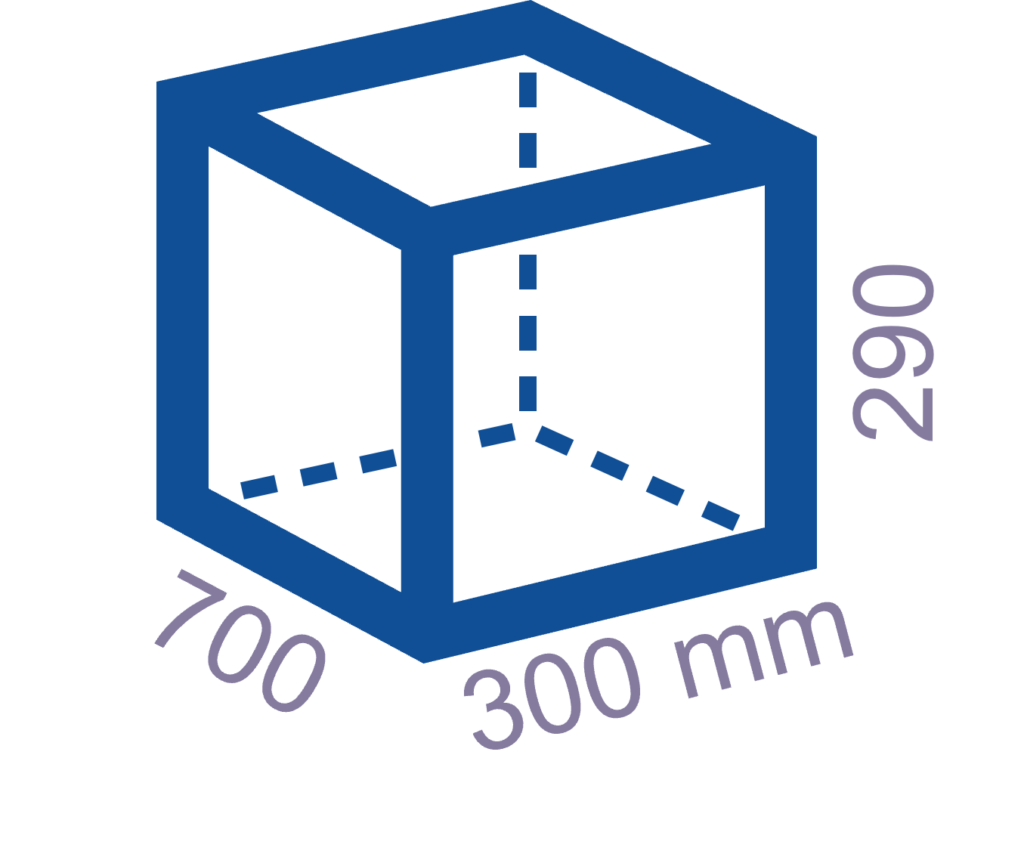 ---
The Idea
The continuous development of unmanned aerial vehicles (drones) has led to decreasing costs for airborne missions with light payloads in recent years.
However, unmanned aerial vehicles above a certain size are subject to considerable restrictions with regard to the place of operation, the duration of the flight and the weight of the payload carried. Special flight permits may have to be obtained. Manned aircraft are flexible in operation, but due to their higher technical complexity usually involve significantly higher operating costs.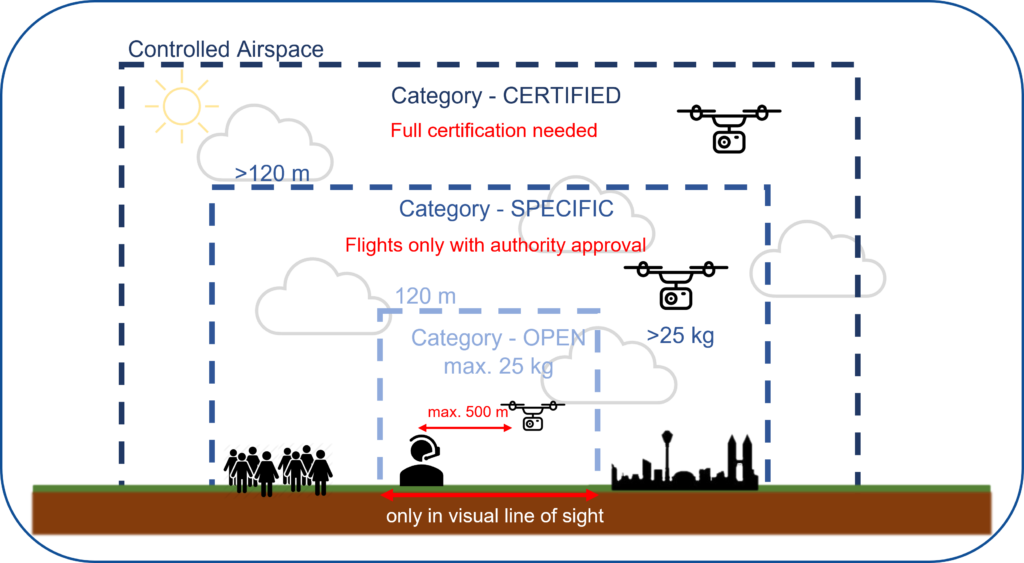 As a cost-effective alternative to unmanned aerial vehicles, we use a so-called ultralight aircraft. This class of manned aircraft can be operated at comparable operating costs to an unmanned aircraft due to its low weight and moderate technical complexity. At the same time, ultralight aircraft offer the same flexibility as manned aircraft.

In addition to the limited range and payload capacity, unmanned aircraft can only be operated within the line of sight or in controlled or restricted airspace. The ultralight aircraft we use is not subject to any similar restrictions, can carry payloads of up to 65 kg and achieves a flight time of more than 3 hours under normal conditions.
The operating costs of our ultralight aircraft are comparable to the operating costs of larger C5 and C6 class unmanned aerial vehicles, while offering greater range, flight time and flexibility.
Our ultralight aircraft can operate under VFR conditions in all airspaces within Europe.
---
Our Services
From conducting simple demonstration flights to extensive test campaigns, we offer a wide range of services. Among other usages, the integration of systems in a "flying workbench" is a great way of preparing your device or prototype for future flying operations.
With its certified Payload Integration Pod (PIP), AID GmbH offers an affordable solution for airborne testing of payloads and demonstration purposes. The PIP allows for payload integration without any supplementary oversight from a regulatory agency, therefore drastically reducing costs.
Pipeline leakage detection

Visual inspection of structures and surfaces

Thermographic inspections of structures and surfaces


Search and rescue aerial sensing support
Aerial photography

Aerial cinematography
The Payload Integration Pod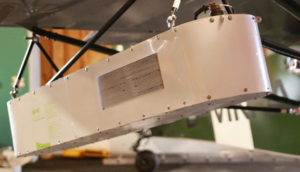 The Payload Integration Pod (PIP) is a certified external load container, which allows for the integration of payloads without the need for regulatory approval or flight permits. It consists of two containers, each mounted under one wing, which are equipped with their own power supply. The collected data can either be stored on board or transmitted to a ground station via data link.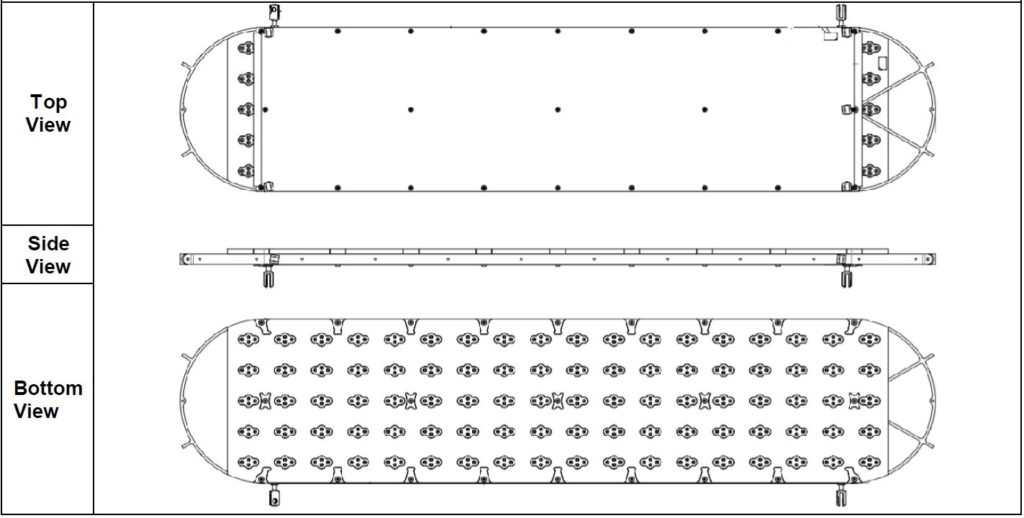 To accommodate payloads that exceed the size limitations of the container or require direct contact with the airflow, the PIP can be used without side panels. However, this may have a detrimental effect on the flight time of the aircraft. The upper support plate is equipped with over 100 threaded holes as a mechanical interface to accommodate any payloads.

Size and Weight restrictions
Each PIP can accommodate systems with dimensions smaller than 300x290x700 mm (with lateral panels). A total mass of 65 kg can be distributed on both PIPs with a maximum of 40 kg on a single pod.
Power Delivery
To answer to a wide range of test setups, our system delivers a voltage of 24 V and a continuous power of 300 W for 3 hours can be easily achieved.
---
The Aircraft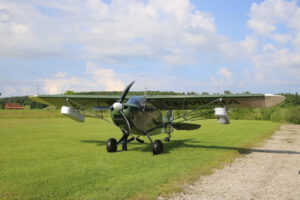 Our aircraft is an ultralight aircraft with a maximum takeoff weight of up to 600 kg. It can cover a speed range from 80 km/h up to 140 km/h and operate at altitudes from 500 feet above ground up to FL120.
The range depends on various factors such as the cruising speed, the weight of the payload, the shape of the payload and the capacity to load additional fuel without exceeding the maximum take-off weight. Under normal conditions, the flight time is at least 3 hours. With refuelling, more than 3 hours of flight time per day is easily achievable.
---
Get in Touch for a non-binding enquiry